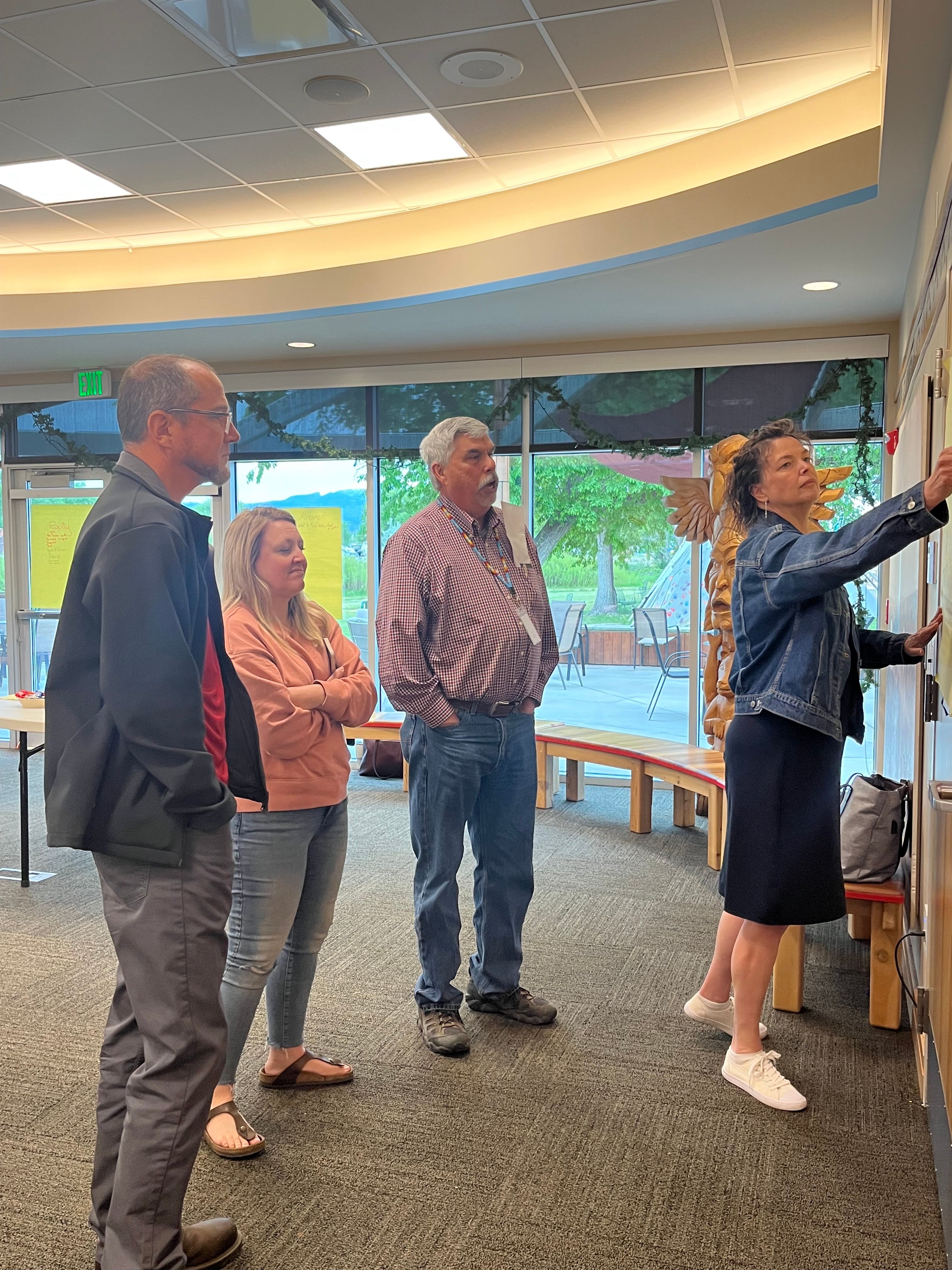 Consulting for Schools and Organizations
We offer culturally responsive workshops, strategic planning development, speaking engagements, and more. We believe every organization or agency can intentionally reflect the community in which they support and serve.

CIRCLE is committed to working with organizations, schools, and agencies across all sectors to cultivate inclusive practices that support all members of diverse communities in living and working more fully as themselves.
How We Do It
The CIRCLE Consulting team is a cadre of experts, who provide hands-on training and support around developing culturally relevant practices of planning, organizing, evaluation, and assessments across sectors (education, nonprofit, public, arts/culture, business and local groups). Our services are for community groups committed to transforming institutions and systems through a collaborative, co-created approach. We will work with partners to self-identify their needs and dedication to improving, increasing, and bettering their overall commitment to their inclusiveness goals.
CIRCLE supports the work of a small group of consultants and trainers who offer half-day, full-day, and ongoing transformative professional development in areas of diversity, inclusiveness, and cultural responsiveness. Topics include but not limited to:
Identity Development Work and Understanding
Enhancing Equity and Inclusiveness Strategies
Dialogue and Courageous Conversations
Culturally Relevant and Promising Practices
Strategic Planning and Policies for Inclusiveness
Assessment and Evaluation of Current Practices
Bias and Micro Aggression Training
CIRCLE works with school teams to support them in designing a curriculum to help students understand and engage in topic areas related to race, religion, gender identity, sexual orientation, class and wealth, ability, and citizenship experience.
Coming Soon: A CIRCLE replicable curriculum will include interactive lessons that can be facilitated by our trained professionals or by teachers from your school community (after a half-day orientation training).
CIRCLE understands that in addition to the ongoing work of professional and curricular development, keynotes and assemblies can act as catalysts for change and engagement. This is why we offer captivating speeches and workshops to support your commitment to year-round work for equity and inclusion.