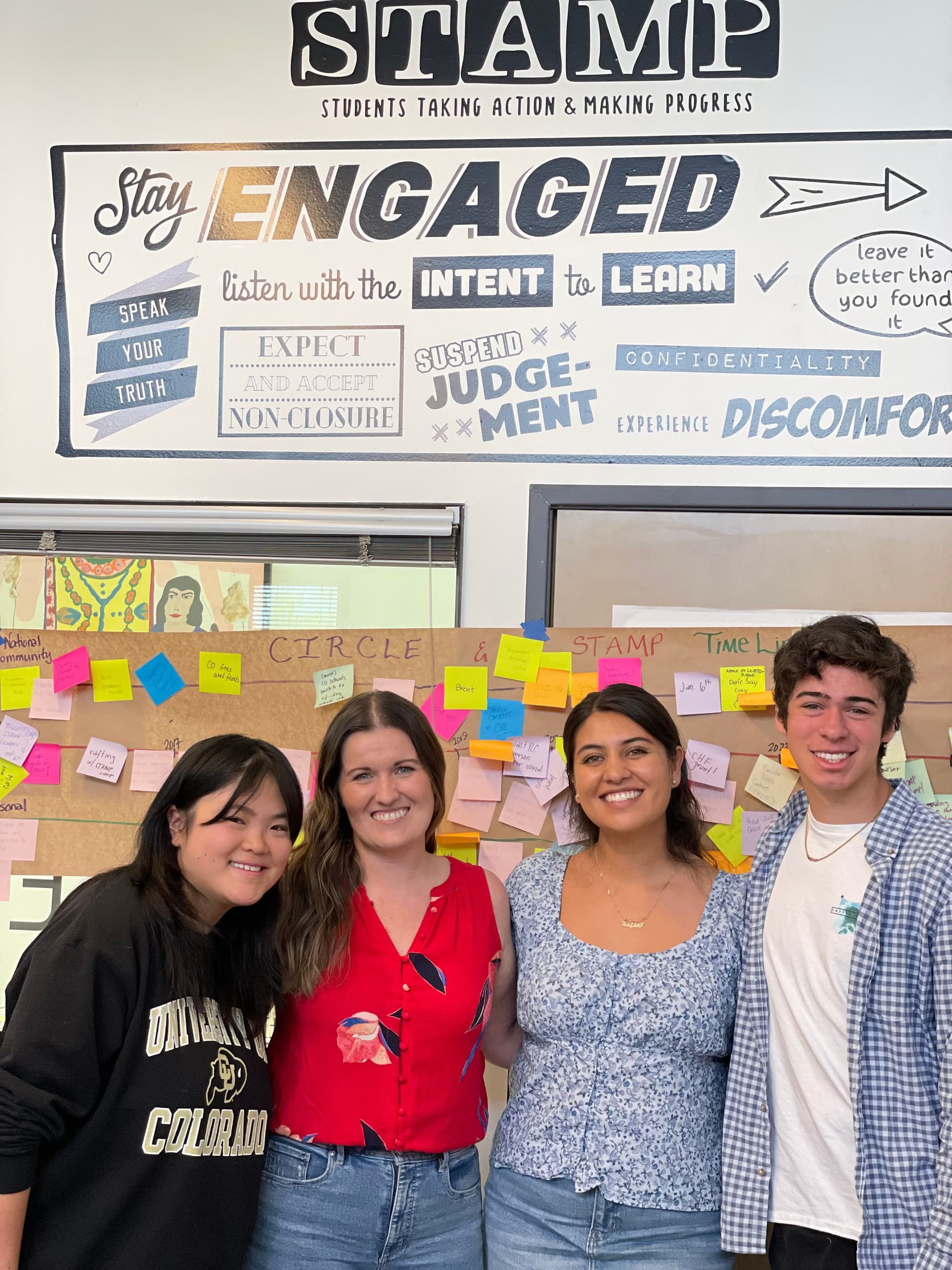 Our Story
CIRCLE Organization became a nonprofit in 2016, however it has been rooted in community for many years prior to becoming a 501c3. Our story is one of a collective vision and effort from committed community leaders who were eager to expand inclusion through anti-racist, multicultural education programming for multi-generational learning.
From those early years, CIRCLE created high level engagement with local and national Diversity, Equity and Inclusion experts. These leaders joined CIRCLE as dedicated advisors, board members, friends, volunteers, and supported the vision and dream of our Founder to create and sustain inclusive responsive communities leading education. Today, CIRCLE Organization is a well-known entity within our community and has expanded that multi-generational model into a robust youth leadership development program known as STAMP
We work towards and continue to be mission minded and vision focused in all we do.
Our Mission
CIRCLE's mission is in our name, Connecting Inclusive Responsive Communities Leading Education. We believe in a world where learners and leaders take action to create safe and inclusive communities, through a universal humanity of respect, love and hope for the future.
We believe in the power of coming together, supporting one another, and creating a sense of belonging that transcends boundaries. Our values revolve around fostering a strong and resilient community that thrives on compassion, collaboration, and a shared vision for a brighter future.
We believe that connectivity is a fundamental right that should be accessible to all, regardless of geographic location, socioeconomic status, or background. We strive to create a connected community where individuals can freely communicate, access information, and participate in the digital and physical world.
We understand that courage is not the absence of fear but the willingness to face it head-on. It is about taking bold and decisive action, even in the face of adversity, to create positive change. We encourage individuals to step out of their comfort zones, challenge the status quo, and embrace their inner strength to overcome obstacles.
We are committed to providing accessible and inclusive education for all, regardless of background or circumstances. We believe that education should be a fundamental right, and we work tirelessly to remove barriers to learning and create equitable opportunities for everyone.
Our organization works tirelessly to promote equity in various areas, including education, healthcare, employment, and social justice. We strive to create inclusive spaces where diversity is celebrated and all voices are heard and valued. We actively seek to address the root causes of inequality and work towards sustainable solutions that ensure fairness and justice for all.
We actively support and empower marginalized communities that have been disproportionately affected by systemic injustices. We strive to amplify their voices, provide resources, and advocate for their rights, ensuring that they have equal access to opportunities and a fair chance to succeed.
Inclusiveness, to us, means creating a welcoming and supportive environment that celebrates diversity in all its forms. We believe that every person deserves to be seen, heard, and included, regardless of their race, ethnicity, gender, sexual orientation, abilities, or socio-economic background.
Leadership, to us, is not just about holding positions of authority or making decisions; it is about fostering a culture of collaboration, inclusiveness, and innovation. We strive to cultivate leaders at all levels, empowering individuals to take ownership of their roles, contribute their unique strengths, and make a meaningful difference.
Responsiveness, to us, means actively listening to the voices of those we serve and valuing their input. We recognize that the best solutions come from understanding the unique perspectives and experiences of individuals and communities. We prioritize open and transparent communication, creating channels for feedback and dialogue to ensure that we are responsive to the needs, concerns, and aspirations of those we aim to support.
CIRCLE believes in a world where learners and leaders take action to create safe and inclusive communities, through a universal humanity of respect, love, and hope for the future.
A Message from CIRCLE's Founder
Dearest Beloved Community
Dearest Beloved Community,

When i look back on my own personal WHY of starting a nonprofit organization i can think of many reasons and numerous social causes for the need, agency and urgency of this work. And for me, it always comes back to community. It is because of community and the natural need for connection that i continue to find myself surrounded by such amazing and dedicated people that believe in the vision and mission of CIRCLE. After the challenges of the pandemic created over the past few years, i am able to exhale just a bit more, move forward on the path of justice and finally feel a strong sense of pride and hope. Hope in our many efforts and, instinctively, hope in our young people, the many Students Taking Action & Making Progress (STAMP) students who show up ready to make a difference and be the change they wish to see in the world. Being the Founder and Executive Director of the nonprofit CIRCLE has provided me the opportunity to create a philosophy of belonging and intentionality in workplace culture. As our team and the commitment they share, grows, CIRCLE works tirelessly to put into action multi-generational programming that makes a difference. While the focus is community care, i know ancestral wisdom of radical self-care and self-love are critical to supporting the work of racial equity and social justice. i am confident that a new ethos is upon us as we work towards creating and sustaining communities in our nonprofits where we will move from integration to inclusion and ultimately, belonging.

Thank you, my community, for following us, for taking this journey towards the direction of peace, love and hope for the future.

In Lak'ech, (you are my other me)
Carla Mestas, M.A, Founder & Executive Director of CIRCLE
Anti-Discrimination Policy
The CIRCLE Organization is an equal opportunity employer. The CIRCLE Organization's policy applies to all terms, conditions and privileges of employment and provides equal employment opportunity regarding race, religion, color, sex, sexual orientation, gender expression, age, national origin, disability, marital status, height, weight, or military status and any other characteristic protected by federal state or local laws. These activities include, but are not limited to, hiring and firing of staff, selection of volunteers, vendors and provision of services.